iPad Signatory System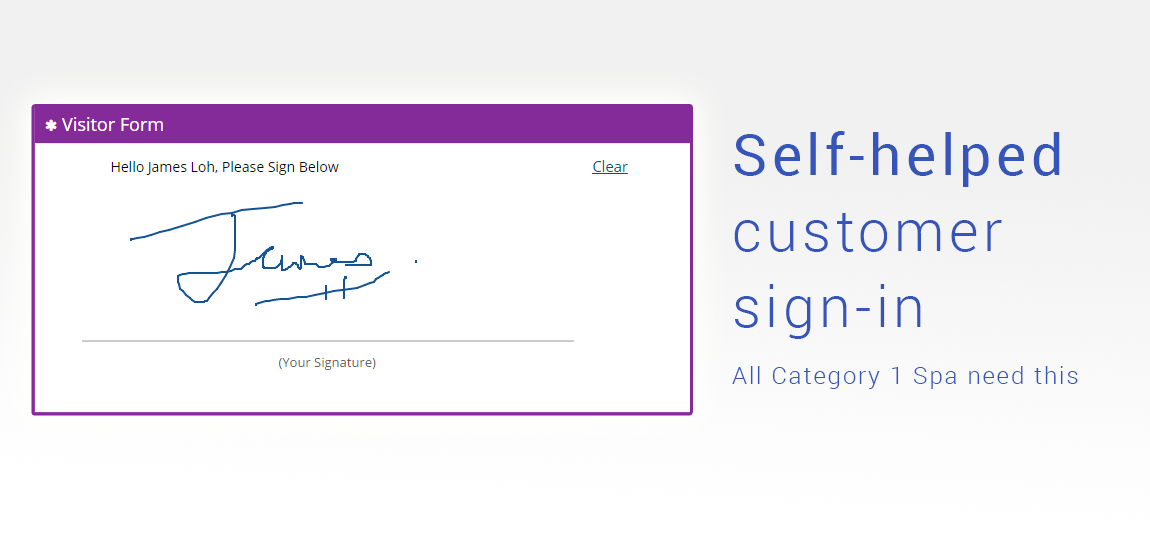 Electronic signatory for CAT 1 spa is now available and connected live with POS system.
In line with SPF's rules and regulation for all category 1 spa and massage parlour, FingerBooth has inbuilt system for your customers to sign (time in and out) with tracking, searching, printout and excel download features. No more need to keep stacks of papers at your counter anymore.
FingerBooth signatory @ a glance:
Customer sign on iPad or any other mobile devices - Works on mobile phone as well
Self-help mobile kiosk for CAT 1 customer sign in and time out
Signature for PDPA (Do not call list) contract
Data stored in cloud not in paper. Save the earth and space
All reports are available live should SPF or authorities require.
Please call us today to enquire +65 90604096
若您需要华文讲解或询问, 请您拨电话 +65 90604096