SMEs GO DIGITAL (PRE- APPROVED) Solution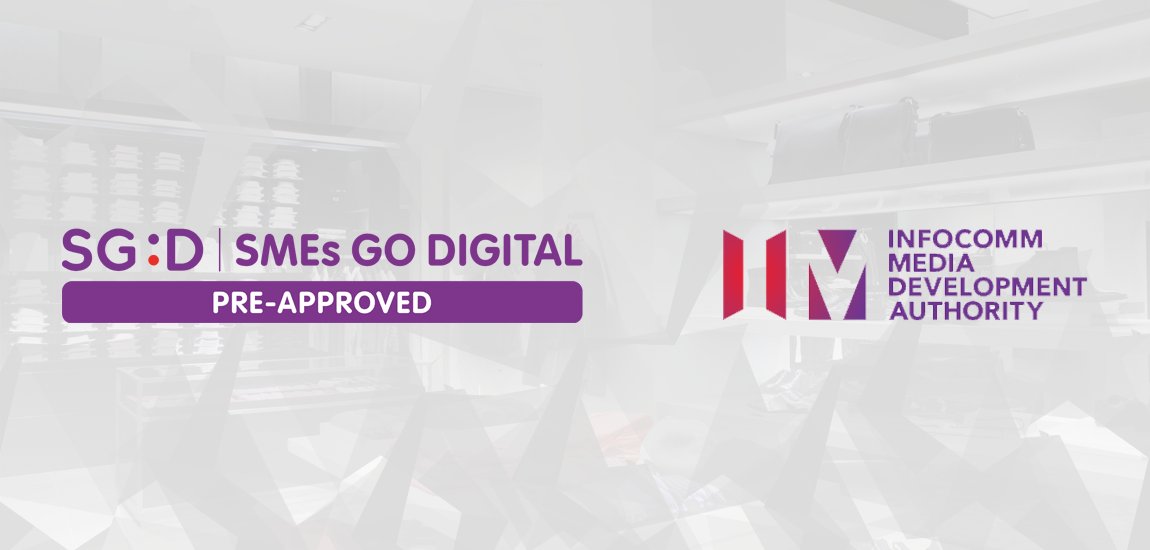 FingerBooth is a SMEs GO DIGITAL (PRE- APPROVED) Solution supported by IMDA.
The Productivity Solutions Grant (PSG) was launched on April 2018 to assist businesses in their transformation journey.PSG supports the adoption of pre-scoped IT solutions, equipment and consultancy services that improves productivity, aligned to the industry roadmaps such as the Industry Transformation Maps (ITMs) and Industry Digital Plans (IDPs). The maximum funding support level was raised from 70% to 80% from 1 April 2020 to 31 March 2022 to encourage enterprises to continue their digitalisation and productivity upgrading efforts.
Application normally takes around 6 to 8 weeks of processing time, where you will be offered with a letter of offer if approved.
How can your business benefit from this great initiative by Singapore government?
Get claim up to 80% (NEW)
Digitalise your business with the help of government support
All pre-approved solutions are vetted by IMDA with stringent requirements therefore, you can buy with peace of mind
Get grant support for multiple branches (subjected to approval)
Make payment and confirm the purchase ONLY AFTER you get the approval and letter of offer